Powerful Thigh Muscles Provide Sculling Strength and Speed in Olympics 2016
By Julie Donnelly, The Pain-Relief Expert
Powerful Thigh muscles are a key to providing sculling strength. While exercise is vital, so is releasing the tension that forms in muscle fibers during exercise.  The recent 2016 Olympic games demonstrated strength and power in many of the sports, including one of my favorite sports, sculling.  Sculling exercises the entire body, especially the quadriceps – the thigh muscles.
Congratulations to USA Lightweight Men's Double Sculls competitors Andrew Campbell, Jr. and Josh Konieczny!
Sculling is a sport that uses every major muscle in the body and demonstrates the body at its finest.  As an American, I cheered loudly as the sculls were gliding through the water. Having had the honor of treating the USA team during their training season, I could really appreciate the strong and powerful thigh muscles that  brought Andrew and Josh to Brazil.
After winning over stiff competition in the USA, and having amazing times worldwide, Andrew and Josh raced to 5th place at the 2016 Olympics in Rio. This is an incredible feat and they should be proud of their accomplishment.
I also want to congratulate the athletes from France (Gold), Ireland (Silver) and Norway (Bronze) for their accomplishment! It was a tight race, and each athlete was a joy to watch – especially since I'm a muscular therapist. I really am amazed to watch an athletes muscles, particularly their thigh muscles, working with so much power.
How to Release Tension and Increase Strength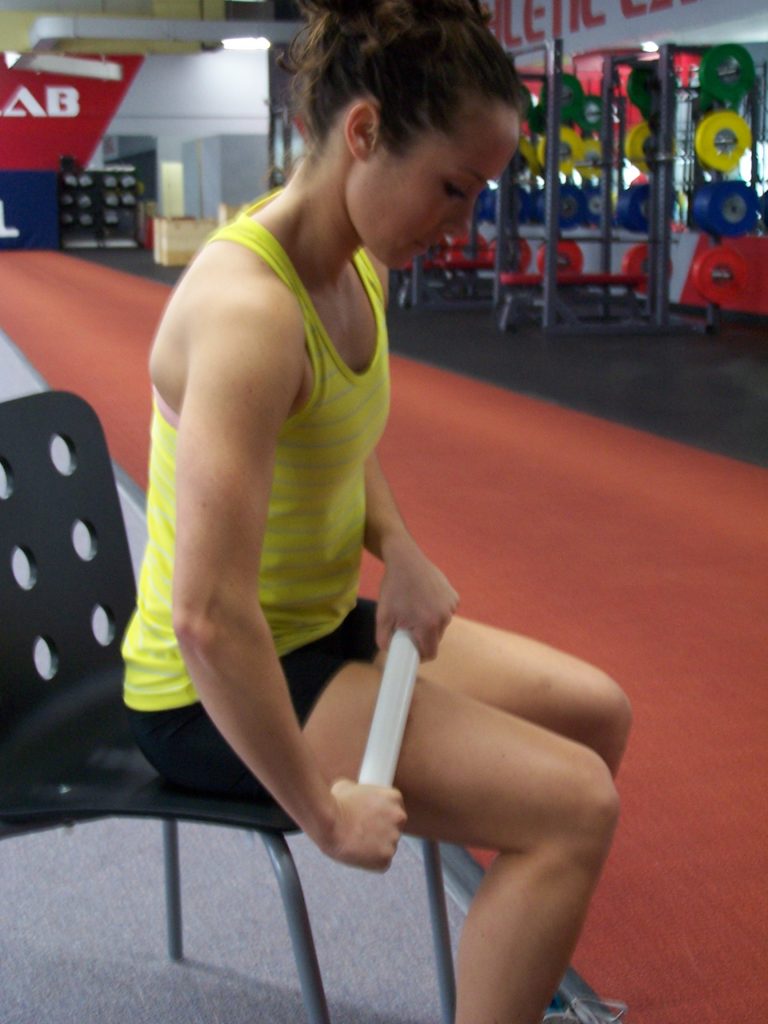 I've been teaching athletes how to do the Julstro Self-Treatments since 1997, and this simple treatment is great for releasing tension in your thigh muscles.
Spasms in your thigh will cause a long list of problems, including hip pain, low back pain, groin pain, sciatica, and knee pain. Plus it decreases your strength as you straighten your leg.  Obviously this is can be a problem for athletes who need all the strength they can muster.
To release the spasms that can inhibit strength and power in the thigh muscles, you can simply use a length of PVC pipe and press down on your thigh.  Slide (don't roll) from the top of your thigh to just above your knee joint.  It will force the metabolic waste (hydrogen ions) out of the muscle fibers, and blood will be drawn into the muscle.
The race was exciting, and I hope that it helped to encourage young athletes to take up the sport of sculling, and to exercise to have strong shoulders and arms, and powerful thigh muscles.
If you love sculling, or any sport that requires strength and power, it takes more than just exercise to get in peak performance shape. You will benefit by also releasing the tension in muscles so they are flexible and have full range-of-motion. I'll be happy to help you!